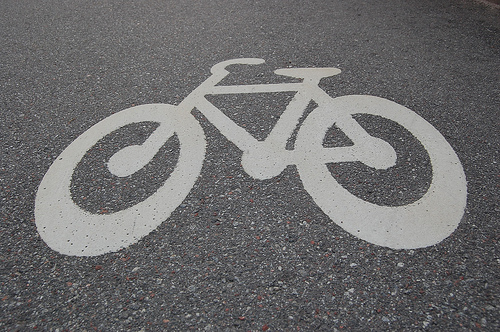 You may recall the recent article we wrote on the "Critical Mass" ride in Honolulu, where a group of bicyclist get together on the last Friday of every month for a ride to promote bicycle awareness and show their disgust over the lack of bike-friendly roads.
Since then, the focus on bicycling has increased in Hawaii, not only because of critical mass, but also because of the increasing rise in gas prices, the traffic congestion that is experienced throughout Oahu and the overall price increase in just about everything which is causing people to look for alternatives to saving money. This increased awareness has finally brought attention up to lawmakers and state officials here in Hawaii and prompted them to look at the old 1999 Oahu bike plan.
The original 1999 bike plan only looked at bike paths from Kahala to Pearl City, whereas the new updated plan is set to address bike paths islandwide and put emphasis on linking bikeways for commutes and connections with public transportation.
While it's estimated that there are only approximately 2,500 cyclists on Oahu, it's still enough of a percentage to put Honolulu ninth in a ranking of 50 cities and therefore calls for the city to stand up and become more bike-friendly! This number is only destined to climb as projects such as K-Vibe and Cycle Manoa continue to reach out to the community and promote cycling.
Read here for more information on how the City of Honolulu is working to become a more bike-friendly community.
You can help in the progress of Oahu's bike plan. Participate in the Survey on Bicycling on O'ahu, even if you rarely ride or live in another state. Your input will help the "Plan" address the needs of our island's riders.
Other Links of Interest:
Bike O'ahu
Hawaii Bicycling League (HBL)