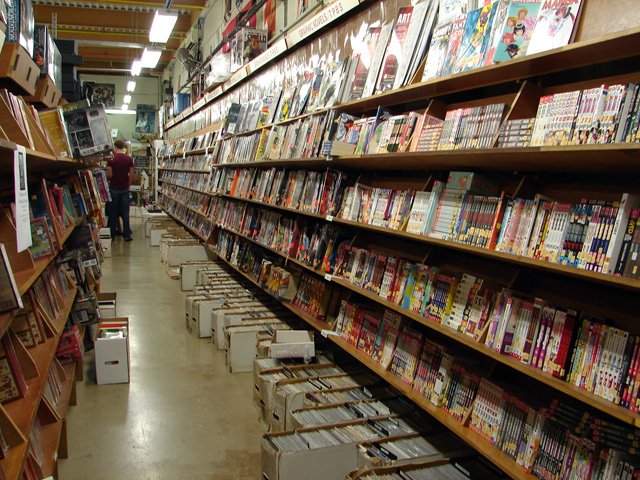 Used-book stores come in two varieties: super cool and super lame. The cool ones are jam packed with books you want to read, blast indie music and almost always include a comic section. The lame ones contain only Harlequin romance novels and hardcover mysteries. Those are the kind of places whose customers also visit the community center for bingo on Wednesdays.
Happily, Jelly's in Aiea belongs to the cool crowd. Its unassuming, almost random location in an Aiea strip mall somehow just increases the hipster vibe. And when you go, don't be fooled by the random look of the shelves—the place is well organized with a good selection of music and books (and I assume comics, but I'm no expert. Sorry!)
The atmosphere is stripped-down but functional. I liked the music listening stations, and I didn't feel awkward squatting in the aisles for almost two hours, reading bits of each book that caught my eye. I could see these guys adding a small coffee bar to make the place more of a destination. My only criticism is a lack of seating. You've got to have a place to sit and look at all the oddities you find. But squatting and leaning work too.
Go with an open mind to Jelly's. You can't always find something specific, but you'll always find something you want.
Cool Fact: Jelly's was also a hit with ABC who used it to film scenes for the hit TV show "LOST" which is filmed entirely on Oahu.
Jelly's is located in the Harbor Center at 98-023 Hekaha Street in Aiea, behind Cutter Ford. Open daily from 10 a.m. to 9 p.m., Sunday from 10 a.m. to 6 p.m. Phone: (808) 484-4413.