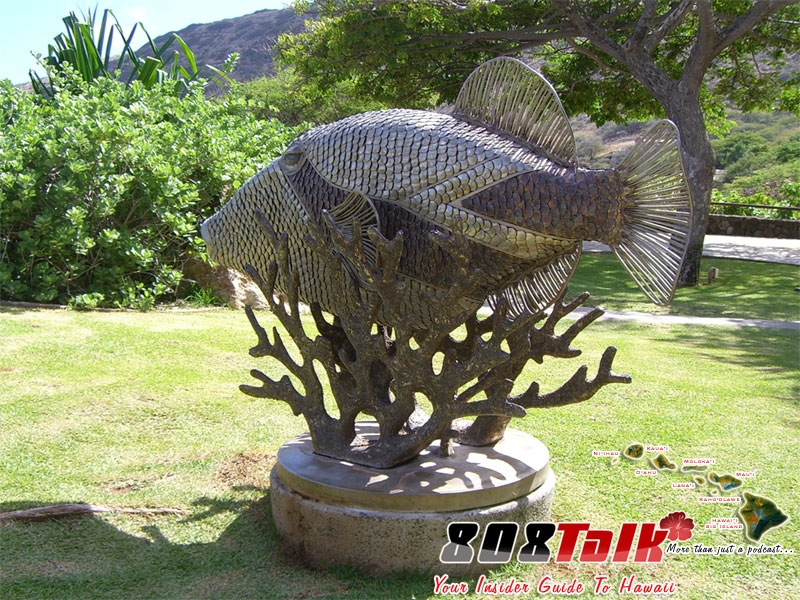 "The reef, rectangular, wedge-tail, or Picasso triggerfish, also known by its Hawaiian name, humuhumunukunukuāpuaʻa (also spelled Humuhumunukunukuapua'a or just humuhumu for short; meaning "triggerfish with a snout like a pig"), is one of several species of triggerfish. Classified as Rhinecanthus rectangulus, it is endemic to the salt water coasts of various central and south Pacific Ocean islands. It is often asserted that the Hawaiian name is one of the longest words in the Hawaiian Language and that the name is longer than the fish."
The picture is a sculpture of the Hawaii State fish Humuhumunukunukuapuaa created by Paul Saviskas. It is located at Hanauma Bay on the island of Oahu.
Source: Wikipedia

Install Help:
Install On PC
Install On MAC
What Is My Monitor's Screen Resolution?