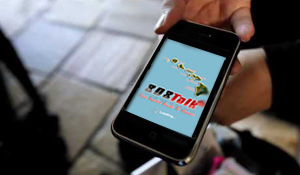 Since 2005 808Talk has been bringing you podcast and videos from the islands and being that it has been primarily a labor of love, most of the cost and expense has been out of pocket. We truly love what we do here and have enjoyed every minute and every day working on 808Talk bringing you as much information as we can so that you can enjoy your trip or maybe just learn more about our island paradise.
With each day bringing us a new advancement in technology we decided to jump on the train and bring you our first iPhone app that will allow you to get the latest and greatest that 808Talk has to offer. Get up to date delivery of our videos, audio and even wallpaper, not to mention we will routinely be including specials and alerts available in .pdf format so you can get the best out of your stay in Hawaii should WHEN you decide to visit.
And so for a cost less than the price of a fancy cup of coffee, at you know where, you can get our App available now in the iTunes store.






Preview

Description:
Bringing you travel tips, news, vacation advice, and cultural information direct from Hawaii via the latest audio and video episodes from the 808Talk Podcast – along with exclusive bonus material. In addition to access to the show, there is also access to special features:
PDF documents – covering Hawaii travel tips, discounts and more
Hawaii wallpaper
Bonus audio and video content
Exclusive audio tracks from Hawaii's leading music entertainers
Access to the show's Twitter feed
Call-in audio comments
Traveling to Hawaii soon or just curious about the wonderful islands of aloha? Looking for an "Insider Guide to Hawaii" from local residents with aloha that only Hawaii has to offer? If you answered yes, then this app is for you! Mahalo (thank you) for purchasing our App and supporting 808Talk. We look forward to welcoming you to our beautiful islands of aloha soon!
808Talk Hawaii Sharing Aloha App
(Please note, not all features are available for all episodes. Call-in feature is only available on iPhone but not iPod Touch)

808Talk Hawaii Sharing Aloha App


$1.99