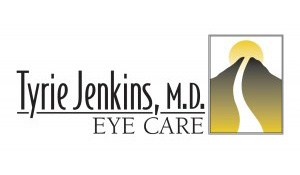 Refractive surgery was born in the 1970′s when a Russian surgeon realized that he could reduce a persons nearsightedness by surgically changing the shape of the cornea or front surface of the eye. The procedure known as radial keratotomy was performed with traditional surgical tools. In the late 1970′s, the potential of coupling this procedure with the excimer laser was realized. The excimer laser is a specific type of "cool" laser that generates its power from light in the ultraviolet range. Because the laser does not generate any heat, there is no tissue damage as the result of the laser light. The energy of the laser simply causes miniscule amounts of corneal tissue to dissociate a microscopic level. As the treatment with the laser proceeds, microscopic layers of tissue, approximately 1/10th the width of a human hair are removed. The laser is programmed to remove precisely the amount of tissue needed to achieve the desired result.
The procedure was commercialized in 1987 and finally FDA approved in the United States in 1995 after hundreds of thousands of procedures had been performed in Canada, Europe and South America. The Laser Eye Center of Hawaii is one of the first free standing refractive laser centers in the US as the first procedure was performed soon after FDA approval in 1996.
Since the inception of laser refractive surgery, millions of procedures have been done throughout the world. It is the most commonly performed elective surgery. Advancements in the procedure include making the LASIK flap with a laser as well as measurement of refractive error using digital wavefront technology. The eye tracker as well as iris recognition software have also improved outcomes. These improvements make the surgery safer and more precise.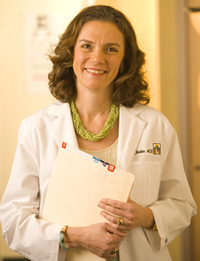 Dr. Tyrie Jenkins was a national early adopter in laser vision correction. She was active in the study that led to the FDA approval of LASIK and performed Hawaii's first LASIK procedure in 1997. She regularly participates in ongoing research in her field. To date Dr. Jenkins has performed over 20,000 refractive surgeries and continues to bring the freedom of glasses and contacts to many. She offers a variety of technologies to help people live a life free of glasses or contacts. Learn more about LASIK and the advanced technologies that Dr. Tyrie Jenkins uses at Pathway to Vision.
Frequently asked questions:
Who is a candidate?
A large percentage of nearsighted, farsighted, and astigmatic patients are potential candidates for LASIK. Patients who are 18 years of age or older, have healthy eyes that are free from retinal problems, corneal scars, and any eye disease are suitable. Along with being medically suitable, the best candidates are people with a lifestyle or occupation in which they are dissatisfied with their contact lenses or glasses. By having an evaluation, examination, and consultation with you, the doctor will be able to determine if you are a good LASIK candidate.
Are the results permanent?
Yes. Following an initial healing period of two to three weeks, the effect of the treatment is lifelong.
Will I Need Glasses or Contact Lenses After The LASIK Treatment?
The FDA studies required for the procedure to be performed in the United States showed that with Custom View LASIK using the femtosecond laser to make the flap showed 100% of patients could pass a drivers test without glasses or contacts (20/40 or better) 98% or patients could see 20/20 with 70% of patients seeing better than 20/20. In addition, many participants reported that they had clearer, better vision both during the day and at night, compared to their vision with glasses or contact lenses before the procedure. The results were good enough for NASA to recommend that their astronauts have the procedure.
Are there risks?
As with any procedure, there are always the possibilities of complications. Fortunately with LASIK, the risks are small. It is most important that a very thorough evaluation be performed before surgery to see if you are a good candidate and that you go to a surgeon that has performed many surgeries.
What if I am not a candidate?
What would make you not a candidate would be if your prescription is too high, your eyes are too dry, your cornea is too thin or irregularly shaped or that you have another condition of your eye that makes having LASIK not a good idea. Fortunately there are other technologies available to be rid of your glasses and contacts and it is important to seek out a refractive surgeon that is experience in these alternatives.
How Much Does Laser Vision Correction Cost? Can I Afford It?
Most practices offer financing with affordable monthly payments in order to help fit LASIK into your budget. As compared with eyeglasses and contact lenses, at a range of $2,000 to $3,000 per eye, LASIK can pay for itself in a few years time. Eyeglasses usually have to be replaced once a year or so and contact lenses, depending on the type, can be extremely costly. Your company may be able to help you pay for LASIK! Many employment companies have implemented healthcare options that make elective surgeries such as LASIK an affordable alternative. These insurance programs are referred as Flex Plans, cafeteria plans or alternative health plans. These plans designate a limited amount of pre tax dollars to pay for the employee's predetermined elective surgery. Generally the employee must decide which surgery they are planning to have and declare this to their employer. You can contact your human resource office to find out when your company's enrollment period begins.
How do I find out if I am a candidate?
To find out if you are a candidate for this life changing procedure, please give us a call at 808-591-9911 for a free consultation with Dr. Tyrie Jenkins, one of the pioneers in laser refractive surgery in Hawaii. Or visit our website at www.pathwaytovision.com.