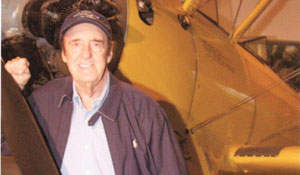 Jim Nabors is well known for his notable career on television, music recordings, theater, revues and movies. His character, Gomer Pyle from the "Andy Griffith Show" and "Gomer Pyle USMC" airing in the 1960′s are still in syndication today.
He is also remembered in Hawaii for his "Friends & Nabors" holiday shows at the Hawaiian Theater with a cast of over 100. December 2009 was the last call for this production as Jim Nabors has officially retired.
Originally born in Alabama, after spending over half his life living in Hawaii, the islands have become home for Jim. According to his official website, Jim has a home in Honolulu as well as a macadamia nut and tropical flower farm in Hana, Maui.
I recently interviewed long time Hawaii resident Jim Nabors Star of stage, screen, theater and song, www.jimnabors.com via email.
April M. Williams: First, happy 80th birthday, Mr. Nabors!
Jim Nabors: Thank you.
AMW: You were born on the mainland and lived in various cities around the country. What is it about Hawaii that drew you to the islands?
JN: The weather, beauty and the people.
AMW: Since the 70′s, you often sang at the Indy 500 race Memorial Day weekends in Indianapolis. What changes have you seen in racing and racing fans through the years?
JN: All the technical advances of course and the fans and drivers who I started with are grandparents of the next generation.
AMW: You are an accomplished television and movie actor and your records went gold and platinum. Do fans recognize you most often for your acting or your music?
JN: Both – thank goodness.
AMW: I heard you were good friends with Doris Duke. What was she like?
JN: Great lady with incredible talent and taste.
AMW: Would you like to comment on the upcoming holiday season and future appearances?
JN: I have retired.
AMW: Is there anything else you would like to share with our readers?
JN: How blessed I have been with my life and career.
(Feature Photo Credit: JimNabors.com)
About this guest blogger:
April M. Williams is a frequent visitor to Hawaii and a great friend of 808Talk. She is also the author of the book "Social Networking Throughout Your Career", available in paperback and on the Kindle.
Learn more about April by visiting her at the websites below.
LinkedIn http://www.linkedin.com/in/aprilmwilliams
Twitter http://twitter.com/AprilMWilliams
Facebook http://www.facebook.com/AprilMWilliams
CyberLife Tutors Blog http://www.cyberlifetutors.com/blog/
Travel Blog http://www.aprilmwilliams.com