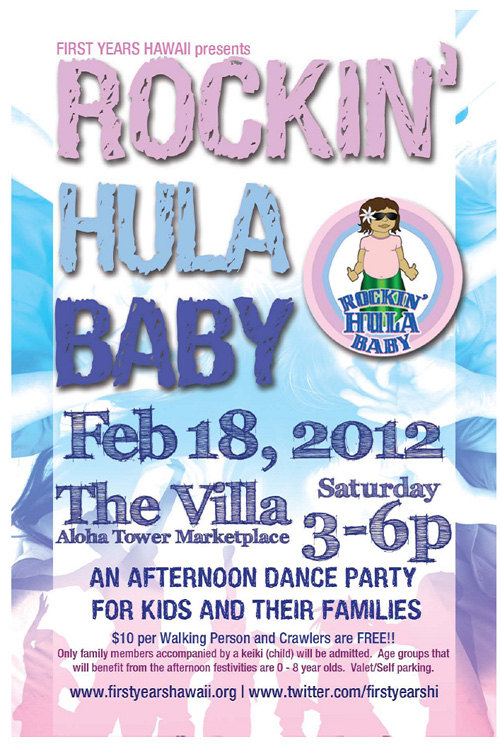 The Villa will be transformed into an afternoon dance party for families to "cut a rug" after their mid day naps. Come down and rock out to the hippest tunes in town!
Rockin' Hula Baby will feature pop, rock, hip hop, reggae you name it spun by a live DJ. For the kids entertainment there will be hula hoops, books, games and of course lots of dancing! The event will also feature stimulating, educational and Hawaiian cultural activities children and families will enjoy, such as story book reading by First Years Hawaii's puppet Nohea and activity sheets that encourage learning Hawaiian language. Healthy snacks will be provided, and for adult convenience there will be a diaper changing station and cocktails will be available for non driving parents.
What: Rockin' Hula Baby
When: Saturday – February 18th, 2012 (3-6pm)
Where: The Villa @ Aloha Tower Marketplace
Cost: $10 per WALKING person / CRAWLERS are FREE! (Tickets)
For more information and tickets, visit First Years Hawaii.