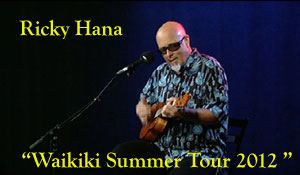 It's summertime in Waikiki and who better to promote the chill vibes of Hawaii and Waikiki, than my good friend Ricky Hana! A former Maui tour guide and rising music artist, Ricky Hana left pro music over 20 years ago to raise his family. With that chapter in his life finished, he's finally returned to his roots of singing and writing smooth hip, tropical, "trop rock" vibes.
For the next few months you'll be able to catch him LIVE right here in Hawaii at Jimmy Buffett's at the Beachcomber in Waikiki as well as various other venues throughout town. Be sure and stop in and say Aloha and welcome Ricky as he celebrates his "Surf By Day Ukulele by Night" 2012 summer tour right here in the beautiful islands of Hawaii!
Ricky Hana is a two time Hawaii Music Award winner (2010 & 2011) and a world class surfboard shaper. His passion is surf, Hawaiian Trop Rock and all things Hawaii. For more info and upcoming dates on his 2012 tour, please visit his blog or connect with him on Facebook.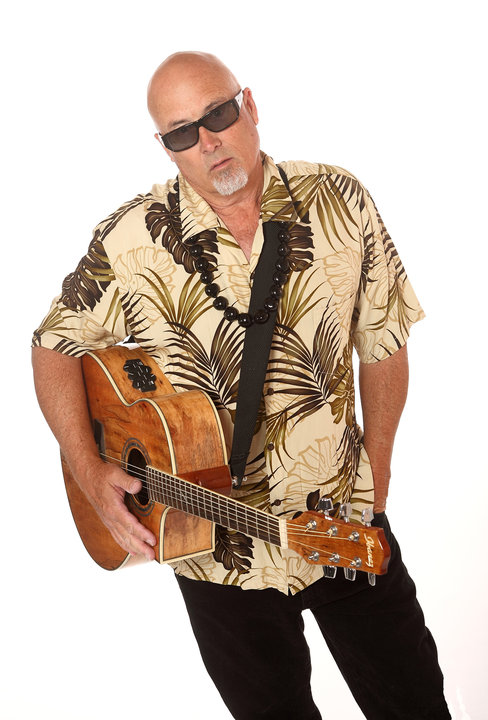 Ricky Hana
Summer 2012 Tour Dates & Location * UPDATED 6/13/2012 *
June 3 – Simply Aloha Luau, Buellton, CA
June 5 – Jimmy Buffett's Waikiki, Hawaii
June 6 – Jimmy Buffett's Waikiki, Hawaii
June 7 – Jimmy Buffett's Waikiki, Hawaii
June 8 – KZOO Radio Honolulu, Hawaii
June 11 – Island Time Radio Show WBWC FM
July 3 – Waikiki Beach Live Webcast
July 4 – Maunalua Bay, Hawaii Kai, Hawaii
July 4 – Waikiki Beach Live Webcast
July 12 – Music on the Green Festival, Solvang, CA
July 20 – Waikiki Beach Live Webcast
July 22 – Waikiki Beach Live Webcast
July 27 – Waikiki Beach Live Webcast
July 28 – Waikiki Beach Live Webcast
Aug 11 – Gabby Pahinui Waimanalo Kanikapila
Aug 12 – Waikiki Beach Live Webcast
Aug 18 – Avalon Catalina Live Webcast
Aug 19 – Avalon Catalina Live Webcast
Oct 7 – Children & Youth Day Festival, State Capitol, Honolulu, Hawaii