Do you enjoy reading 808Talk Hawaii? Maybe you listen in on our podcast or watch the videos delivered via our vodcast? In either case, would you like to help out and support this ongoing effort to bring the Aloha of the Hawaiian Islands to the world? Think being listed as a sponsor in an 808Talk article or mentioned on an 808Talk audio or video episode would help spread the word about you, your product or your business? If so, then you can become a proud sponsor/advertiser of 808Talk and get world wide exposure. With 808Talk being syndicated through RSS and available in Apple iTunes, you have a unique opportunity to reach millions of readers, iTunes users and website visitors everyday. Help out 808Talk Hawaii and help promote your interest. Become a sponsor/advertiser today for as little as $100 USD per listing.
Click Here To Sponsor An Article or Episode of 808Talk
Note: Payments Processed Via PayPal And Vebro Solutions
How It Works:
Pay $100 USD via PayPal for a sponsor spot on an 808Talk article or episode
After payment send us the details of you, your product or business
Once payment and details are received your spot will be featured
What You Get: (Varies Based On Type Of Sponsorship)
Mentioned on our podcast/vodcast
A link in the show notes as a sponsor of that show
A link in an upcoming article posting
A mention on our "extras" content page in our iPhone/Android App
We do not provide reviews, blog posts or text links for payment. We do however provide open fully disclosed reviews at our discretion and choosing…

Custom Packages Also Available – Please Contact Us
Questions?

---
Current Sponsors/Advertisers
Vebro Solutions: http://www.vebro.net
Vebro Hosts: http://www.vebrohosts.com
Liberated Syndication: http://www.libsyn.com
Guy Cruz & GuyCruz.com: http://www.guycruz.com
PodcastPUP Directory Of PodCast: http://www.podcastpup.com
Record Breaking Domain: http://www.TheRecordBreakingDomain.com
Expedia Hawaii Vacations: http://expedia.808talk.com
Assisted Living Hawaii: http://www.arcadia-hi.org
Pacific Aviation Museum: http://www.pacificaviationmuseum.org
Hawaiian Airlines: http://hawaiianair.808talk.com
iTunes Music Store: http://itunesmusic.808talk.com
Note:
Sponsors also contribute just services to help make 808Talk Hawaii possible…
Get An Official 808Talk T-Shirt!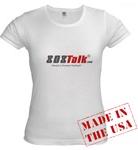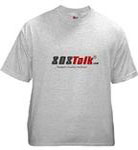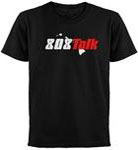 More At The 808Talk Store
Proceeds Help Cover Bandwidth and Other Cost For 808Talk!