Aloha! We're glad your eager to find out what 808Talk is all about, so here goes:
808Talk is NOW more than just a podcast, it's a complete insiders guide to Hawaii. We feature and discuss events, culture, travel destinations, reviews, local news and serve up pretty much anything and everything that goes on in Hawaii or as we like to call it, "The 808 State." We also introduce and feature music from independent artist from all genre's in Hawaii or with ties to Hawaii to help perpetuate the growing talent throughout the islands.
808Talk started off as a podcast in May of 2005 so we could inform both local Hawaii listener's, Kama'aina abroad, those from around the world that may be planning a trip to Hawaii, or just anyone else who was interested in Hawaii, about what goes on in our wonderful island paradise. While we STILL have a podcast which is our heart and soul, in 2008 we decided to relaunch 808Talk as a Hawaii insiders guide featuring much more Hawaii content than ever before. You can still listen to the 808Talk podcast from anywhere via the web, your cell phone, a subscription to the FREE audio feed or iTunes feed and you can always download any episode(.mp3) from our archive and play it on your favorite MP3 Player.
If you enjoy our content, please be sure and tell a friend about 808Talk Hawaii or share any page on our site where you see this icon

. Also, don't forget to check out our full list of RSS feeds (text, audio and video) to get your full "Insider's Guide to Hawaii." Mahalo nui loa for your interest and for helping us spread the Aloha of the Hawaiian Islands!
Q. How Does The "808″ In 808Talk Relate To Hawaii?
A. Hawaii Has One Area Code Which Is 808.
Q. Do I Need An iPod To Listen To The 808Talk Podcast?
A. No! You Can Listen To Us On Your Computer, Phone, Or MP3 Player.
Q. How Do I Subscribe To/Listen To The 808Talk Podcast?
A. Click Here For Our Audio RSS Feed.
Q. How Do I Subscribe To/View The 808Talk Videos?
A. Click Here For Our Video RSS Feed.
Q. How Do I Subscribe To All Of The 808Talk Content?
A. Click Here For The Most Common Methods.
Q. I'm Still Confused About RSS And How To Subscribe. Can I Get Help?
A. Click Here To Learn All About RSS And How It Works.
Q. Does 808Talk Do Reviews Of Products And Services?
A. Yes! If The Product Or Service Is Hawaii Related We Would Love To Review It.
Q. How Can I Support 808Talk?
A. Tell A Friend, Leave A Tip, Or Purchase Merchandise.

Q. How Can I Contact 808Talk?
A. Snail Mail:
V. Brown
P.O. Box 40
Pearl City, HI 96782
Email: 808Talk@gmail.com
Office: (818) 528-4408
Voicemail: (808) 356-0967
Fax: (808) 748-0460

Be Sure And Check Out The 808Talk TV Edition!
Mahalo
V.Brown (Editor/Host/Producer)

---
808Talk New Listener Info
Podcasting 101: The New Podcast Listener's Guide


Subscribing To Podcasts In iTunes
There's An iPod Waiting For You

Select An MP3 Player To Fit Your Style
---
808Talk Subscribe
| | | | | |
| --- | --- | --- | --- | --- |
| | | Audio | Video | All Content |
| RSS: | | | | |
| iTunes: | | | | |
| Zune: | | | | |
| Juice: | | | | |
| My Yahoo: | | | | |
| Google: | | | | |
| My MSN: | | | | |
| podnova: | | | | |
| Pluck: | | | | |
| NewsGator: | | | | |
| Odeo: | | | | |
| ZENcast: | | | | |
| Podcastready: | | | | |
| Cell Phone: | | | | |
| Download: | | | | |
| Web: | | | | |
| Email: | | | | |
---
808Talk In The News
Press Release – 05/08/06

PDF Download
http://www.prweb.com/releases/2006/5/prweb382248.htm

The New York Times – 04/30/06
Let a Podcast Be Your Idiosyncratic Guide By Hilary Howard

Hawaii Association of Podcasters – 04/25/06
808Talk goes from Pod to Vod By Ryan Ozawa

MidWeek – 04/12/06

MP3 Download
Hawaii Podcasts By Carol Chang

Honolulu Star Bulletin – 04/10/06
http://starbulletin.com/2006/04/10/business/technology.html

The 808 Scene Zine Issue#2 – 04/03/06
http://www.the808scenezine.com

Press Release – 11/07/05

PDF Download
http://www.prweb.com/releases/2005/11/prweb307160.htm

MidWeek – 07/01/05
Tuning In To Podcasting By Alison Stewart

---
808Talk Reviews
Podfinder UK – 03/20/08


http://podfinderuk.com/blog/2008/03/20/podshow-episode-43-away/
Cool Podcasts – 10/09/06
http://coolpodcasts.wordpress.com/2006/10/09/808-talk-podcast/
BillyBlog – 09/17/06
http://oxypoet.blogspot.com/2006/08/podcasting.html
AllEver.com – 08/09/06
http://www.allever.com/?p=191
justin.sanchez – 05/22/06
http://justinsanchez.com/?p=98
Renegade Minds – 05/20/06
http://renegademinds.com/Home/Blog/tabid/60/EntryID/42/Default.aspx
OhMyPod! – 05/09/06
http://www.generationmp3.com/ohmypod/index.php?p=435
Vox Monitor #80 – 03/03/06
http://www.voxmonitor.com/?p=162
Daily Podcast Review – 12/28/05
http://dailypodcastreview.blogspot.com/2005/12/808talk.html
The Poddog Show – 10/06/05
http://poddog.blogspot.com/2005/10/show-18.html

---
808Talk Media Kit
Download The 808Talk Media Kit

COMING SOON!
Aribtron Report: The Value of Internet Broadcast Advertising


Podcasting Marketing Media Business WhitePaper


University of Missouri – Podcasting WhitePaper

---
808Talk Awards / Recognition / Accolades

Hawaii City Aloha Award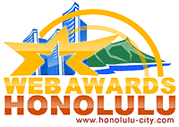 Certificate
2005-2006 Honolulu Web Awards (Honolulu-City.com)

PodSpider 5 Star Award

Certified Fresh Podcast

Podcast Awards

Podcast Peer Awards – Regional Category

Podcast Awards

Podcast Awards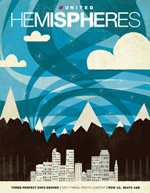 United Airlines Hemispheres Magazine – December 2008
Alltop – Top Hawaii News